So·lo (z), is THE ERA footwork crew's Debut EP. The entire project is centered around single rounds of "footwork with words" that feature each member of the crew on tracks individually. The concept of So·lo (z) was inspired by footworker's who soloed at the end of dance group performances at local competitions in Chicago known as "dance downs". The five track EP lets you inside the personality of each member while giving you the experience of what it feels like soloing over footwork beats as dancers, ending with their latest track "Get U Some". With narrations from Korprate, Chicago rapper/ comedian, productions from Teklife producers DJ Rashad, DJ Spinn, DJ Earl, Slick Shoota and for the first time, lyrics are laid over an RP Boo masterpiece, THE ERA look to further bridge the gap between footwork and hip-hop while showing they're development as upcoming artist in both, dance & music.
In November of 2015, The Era began expanding into making music, rhyming on footwork tracks by some of Chicago's most important producers including DJ Rashad, DJ Spinn, DJ Clent and others. IN THE WURKS is The Era's first FM (footwork mixtape), adding lyrical content to tracks all about Footwork and how they came from Chicago's allies to headlining across the world as The Era. They dive into their lives surrounding this and their views on the culture itself.
"This Chicago nonprofit, linked to the Era dance crew, works to spread a local Black subculture that can knit together youth communities." - Jacob Arnold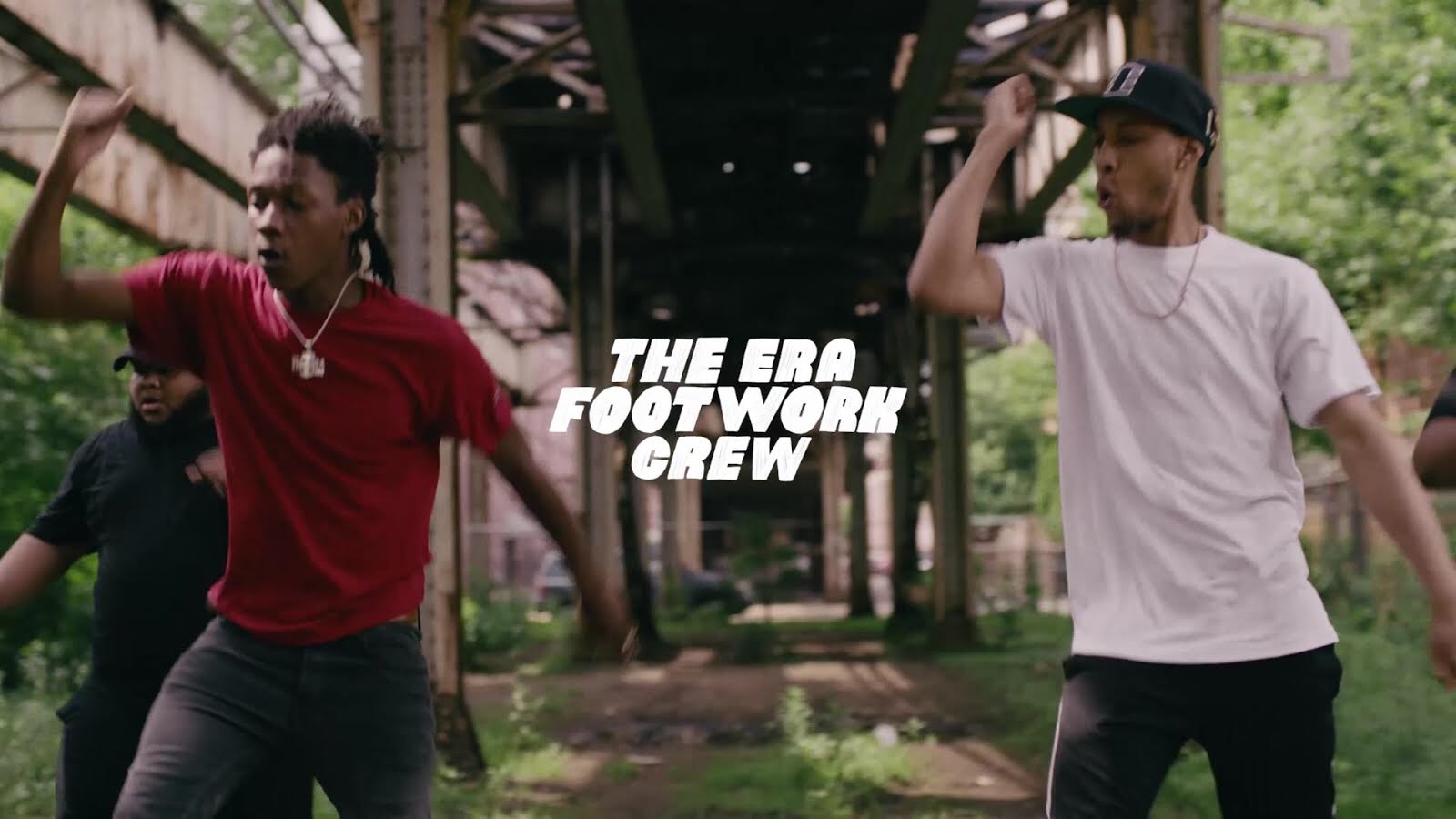 The Era Footwork Crew of Chicago break it down to native Chance The Rapper's hit "GRoCERIES"
Read the full announcement and find out the details on the other grantees and what NEFA intels.
"Now in its third decade, National Dance Project is widely recognized as one of the country's major sources of funding and field building for dance, supporting both the creation and touring of new works. A panel of national dance artists, presenters, and arts administrators selected these projects out of 170 competitive applications." - Ann Wick (NEFA)
Read an in depth article on black cinema in Chicago via Complex
"Footworking was big back then. Save the Last Dance let me know you can be masculine and dance," Calhoun says. "It also lets you know that you can be from the hood and still be a smart dude. You may have friends that are in the streets, but you could be an educated man in the hood and dance. It's, like, one of those roles that you don't see Black men being highlighted in that light." - Chief Manny
" What makes the Era different is that it's a foursome of footworkers creating movement art together. The troupe also collaborates with musicians and poets to craft soundtracks for their dances.
The artistry of this group is very high," Mr. White said.
There's real pleasure in hearing verses, not just looped hooks or catchphrases, on top of killer footwork beats.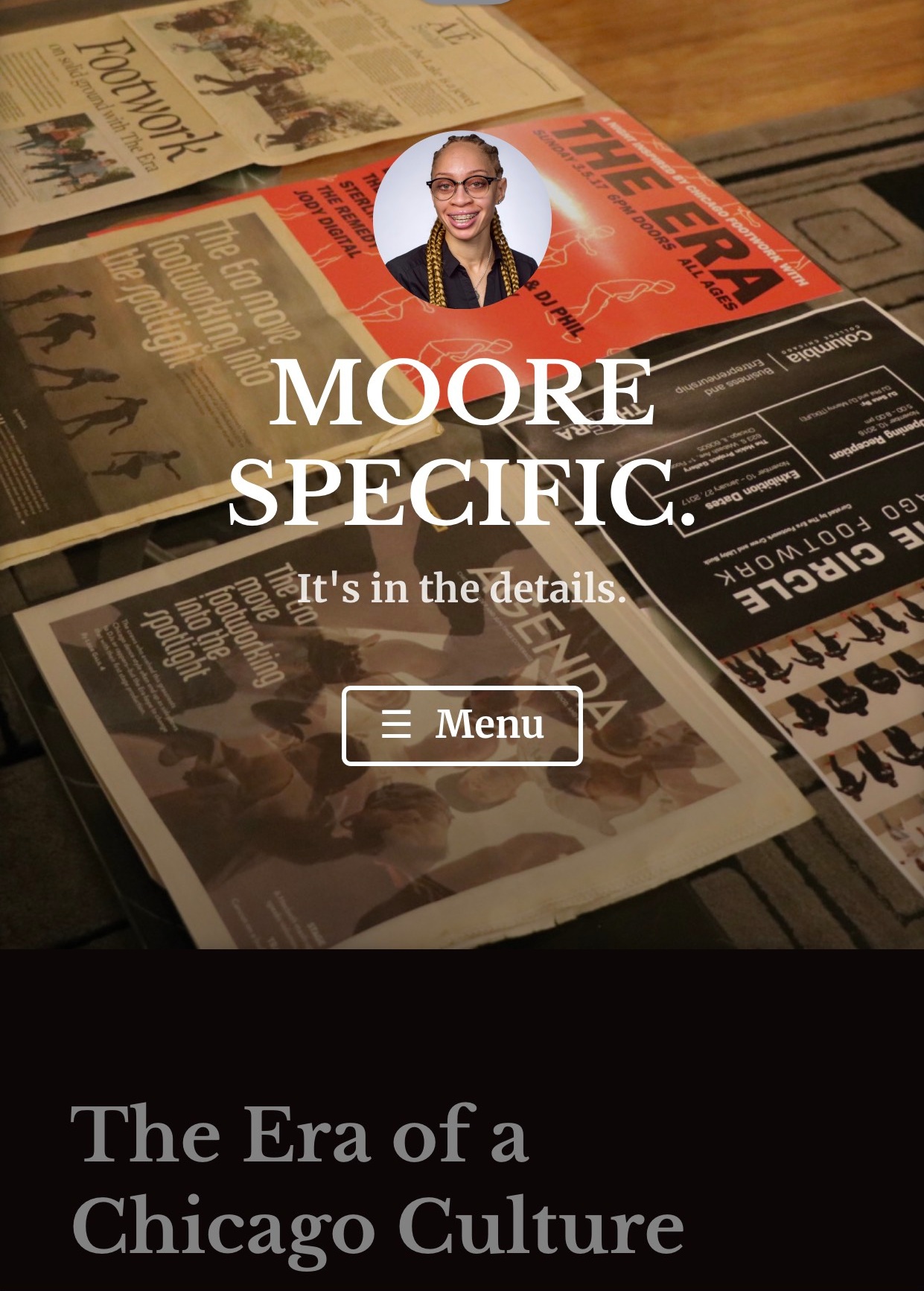 Read an exlcusive interview on one of our core members of the crew, Steelo.
"Sterling `Steelo' Lofton of The Era Footwork Crew has used the culture of footwork to help change lives. Steelo started dancing in 2006. In 2009, while attending Bowen High School, Steelo decided to focus strictly on the footwork culture. In 2014 Steelo co-founded The Era Footwork Crew has made appearances across the world and impacted the city locally." - Cle Moore
Listen to Chief Manny give his perspective on dancing throughout neighborhoods in Chicago on Round 1 "Manny's Home produced by RP Boo.
Steelo takes you on a journey throughout his side of Chicago on the eastside while paying homage to the culture and solidifying The Era's spot in history from his perspective as a Footwork dancer over an original DJ Rashad production.
Get U Some features Chicago Rapper / Comedian Korprate, The Footwork Queens, Curtis, Sub Zero and Betty alongside The Era.
Visual off The Era's debut Footwork Mixtape " In The Wurkz" FM