So·lo (z), is THE ERA footwork crew's Debut EP. The entire project is centered around single rounds of "footwork with words" that feature each member of the crew on tracks individually. The concept of So·lo (z) was inspired by footworker's who soloed at the end of dance group performances at local competitions in Chicago known as "dance downs". The five track EP lets you inside the personality of each member while giving you the experience of what it feels like soloing over footwork beats as dancers, ending with their latest track "Get U Some". With narrations from Korprate, Chicago rapper/ comedian, productions from Teklife producers DJ Rashad, DJ Spinn, DJ Earl, Slick Shoota and for the first time, lyrics are laid over an RP Boo masterpiece, THE ERA look to further bridge the gap between footwork and hip-hop while showing they're development as upcoming artist in both, dance & music.
In November of 2015, The Era began expanding into making music, rhyming on footwork tracks by some of Chicago's most important producers including DJ Rashad, DJ Spinn, DJ Clent and others. IN THE WURKS is The Era's first FM (footwork mixtape), adding lyrical content to tracks all about Footwork and how they came from Chicago's allies to headlining across the world as The Era. They dive into their lives surrounding this and their views on the culture itself.
" What makes the Era different is that it's a foursome of footworkers creating movement art together. The troupe also collaborates with musicians and poets to craft soundtracks for their dances.
The artistry of this group is very high," Mr. White said.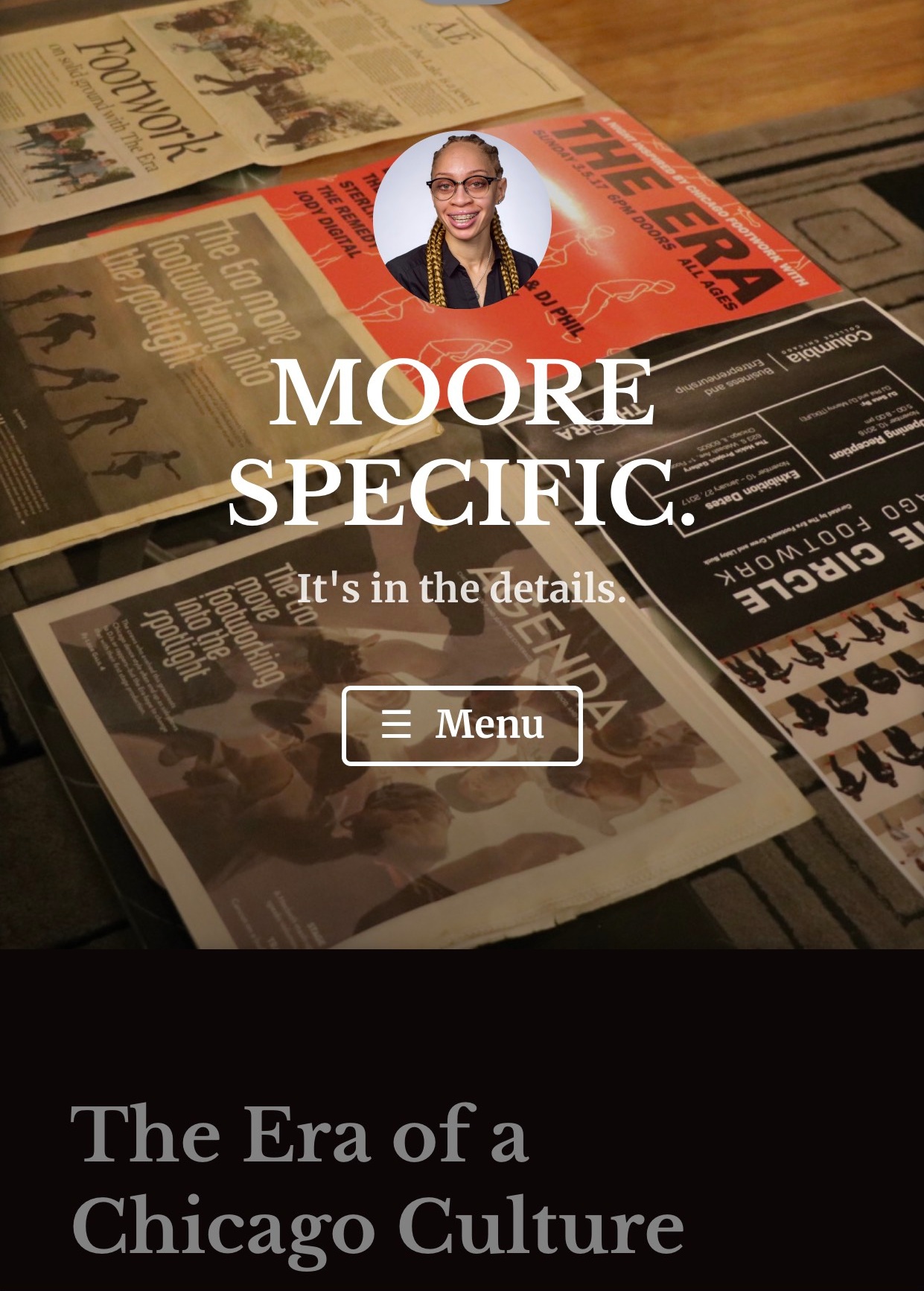 Read an exlcusive interview on one of our core members of the crew, Steelo.
"Sterling `Steelo' Lofton of The Era Footwork Crew has used the culture of footwork to help change lives. Steelo started dancing in 2006. In 2009, while attending Bowen High School, Steelo decided to focus strictly on the footwork culture. In 2014 Steelo co-founded The Era Footwork Crew has made appearances across the world and impacted the city locally." - Cle Moore
There's real pleasure in hearing verses, not just looped hooks or catchphrases, on top of killer footwork beats.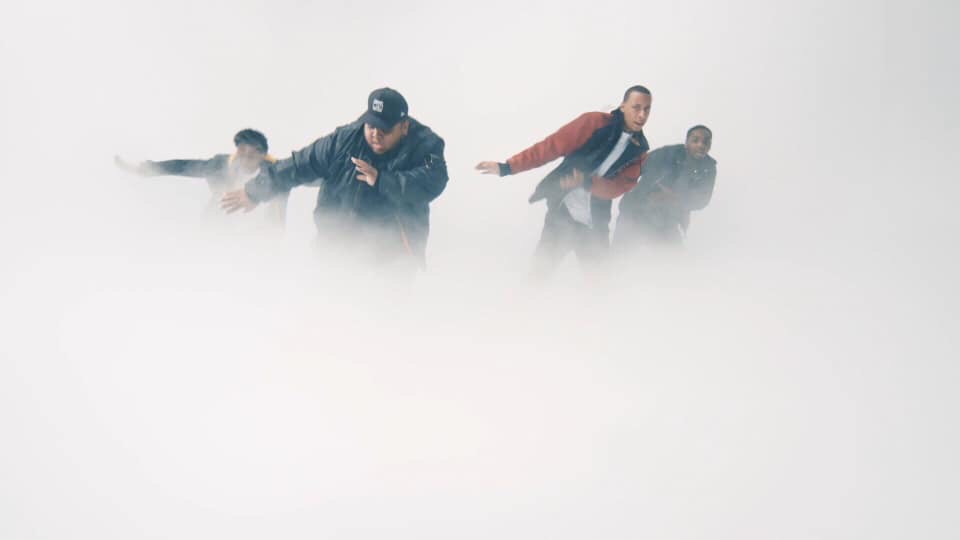 "We often think about phenomena like the cycle of white flight, urban decay, and gentrification as a kind of force of nature, when in fact these patterns are largely socially engineered. This song is about the rapacious greed and racism of landlords, developers, and city planners. The video, directed by JON MORRIS and BRANAN EDGENS, features the legendary Era Footwork Crew from Chicago, kings of finding and making beauty and urgency in urban spaces."
— REGGIE DEBRIS
"The Era Footwork Crew is one of the city's most well-known dance crews. The group has toured the world, collaborated with Chance the Rapper and are using their unique art form to help youth in Chicago find a creative outlet. They recently became involved with a new nonprofit called Open the Circle that will provide resources for creative projects within Chicago's underserved communities, like footwork workshops." - Chantel.S (Mic.com)
"Episode 4 w/ The Era on Invisible Podcast Radio is finally here! Listen as Timirio & Nino Blanco talk to them about what's next and how does practice, patience and persistance apply into your craft."
Listen to Chief Manny give his perspective on dancing throughout neighborhoods in Chicago on Round 1 "Manny's Home produced by RP Boo.
Steelo takes you on a journey throughout his side of Chicago on the eastside while paying homage to the culture and solidifying The Era's spot in history from his perspective as a Footwork dancer over an original DJ Rashad production.
Get U Some features Chicago Rapper / Comedian Korprate, The Footwork Queens, Curtis, Sub Zero and Betty alongside The Era.
Visual off The Era's debut Footwork Mixtape " In The Wurkz" FM